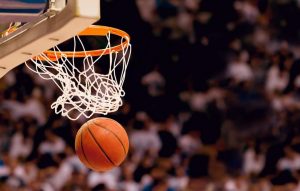 ---
Following the season's first win against rival Duke on February 20, the Tar Heels have upped their game by winning the final game of the regular season against Duke. This longstanding rivalry has made any game against Duke one of the most exciting games of the season, and ending the regular season with a win over Duke leaves UNC students in high spirits as they move into March Madness.
TOBACCO ROAD RIVALRY
When just eight miles separate two of the top Atlantic Coast Conference teams, things are bound to get a bit more competitive than your average basketball game. Over half of the ACC's titles have gone to either UNC or Duke, and the two teams are ranked third and fourth for all-time wins. While neighboring schools often naturally create athletic rivalries, the Tar Heels' consistent Final Four presence has brought national attention to our ongoing rivalry with Duke. With a rivalry that's over 100 years strong, every game against Duke makes for an exciting match!
MARCH MADNESS ACTION
As the Tar Heels move into March Madness coming off of back-to-back wins against Duke, UNC students look forward to cheering on their team through the final games of the season. As one of the most consistent Final Four teams, UNC has high expectations for this year's March Madness run. Visit the Tar Heels' website for schedule updates for upcoming rounds or to grab some official spirit gear before heading to the next game!
Our apartments near UNC make it easy to attend evening and weekend games. We also have several large community TVs that groups of students enjoy using to tune in to the games. Contact us today to learn more about why Tar Heels love the convenience and amenities we offer. Go Tar Heels!