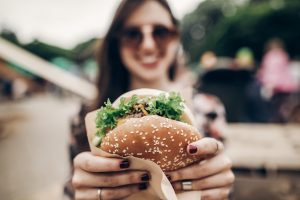 ---
Looking for something unique and fun to do in Chapel Hill? If you're a foodie (and who isn't?), look into Taste Carolina Gourmet Food Tours for your next food adventure. Chapel Hill is a mecca for reenvisioned Southern cuisine, and the tours at Taste Carolina exist to celebrate local ingredients, quality farmers, and delicious North Carolina eats.
These three-hour walking tours will let you experience Chapel Hill like never before. Led by an enthusiastic tour guide, you'll visit with chefs and restaurateurs and taste the best food that Chapel Hill has to offer. Enjoy farmer's market delicacies and mouthwatering pizza as you explore the city on foot with other food-lovers. Taste Carolina tours feature both small family-owned businesses and high-end fine dining restaurants in town: from a quaint deli where you can try some homemade pastrami to a popular farm-to-table Indian restaurant, Chapel Hill's food scene is well represented.
Taste Carolina offers 11:00 am or 3:00 pm tours most Saturdays, year-round. Some features of the 11:00 am tour are the Carrboro Farmers' Market and a tasting of some fantastic pecan pie from a legitimate pecan farmer. The 3:00 pm tour offers a specially-made bread pudding and a coffee roasting demonstration. Taste Carolina Gourmet Food Tours is the most delicious way to tour your city. Check out the tour calendar to register for your walking food tour.
Shortbread Lofts in downtown Chapel Hill are in the perfect location for you to explore the Carolina food culture. These upscale student apartments provide the comfort and amenities you need.Contact us to schedule an apartment tour today!