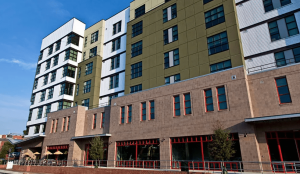 ---
Welcome to the Shortbread Lofts blog! Here we will share upcoming events in the Chapel Hill, NC area, as well as local attractions, restaurants, shops, and more to visit nearby.
At our apartment community, residents get to experience a number of unique amenities, such as a 24-hour fitness center, barista bar, and a newly renovated rooftop lounge. We also offer full kitchens and oversized closets to ensure you get the most out of your time at Shortbread Lofts.
With so much to choose from, we'll be happy to help find the perfect fit for you. Contact us today to learn more about our apartments and to schedule a tour with one of our team members today!
Be sure to check back often to read about nearby restaurants and places to visit in Chapel Hill, NC!