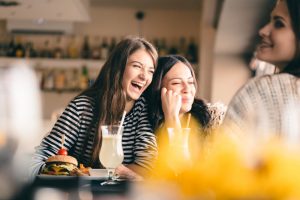 ---
Are you a foodie that loves to discover the best new restaurants?  Do you love sampling the tastiest dishes in town?  Chapel Hill has some of the top culinary destinations, and many of them are conveniently located close to our apartments near UNC.  Do your taste buds a favor and check out these delicious menus.
BREAKFAST AT THE ROOT CELLAR
Late night study sessions usually lead to hitting the snooze button one too many times the next morning, leaving little time to catch breakfast with the early morning crowd.  At The Root Cellar, you don't have to miss out on the most important meal of the day, since they serve breakfast until 2 p.m.  Their menu consists of amazing comfort food, and you can even grab a great deal with brunch specials on the weekends.  If you're running short on time before your next class, stop into their bakery for a quick snack for the road.
LUNCH AT KIPOS GREEK TAVERNA
The next time you are looking for the perfect lunch spot, take a culinary journey to Greece at Kipos Greek Taverna.  Opened by Giorgios Bakatsias, a local restaurateur, the menu offers dishes that pay homage to his childhood in Greece.  Many traditional Greek entrees are available, but modern twists make them extra special.  They also offer a fantastic weekend brunch that's not to be missed, but make a reservation if you want a table.
DINNER AT ACME
Some of the best food in the world is Southern food, and in North Carolina, Acme is a can't miss destination for cornbread and fried chicken.  Serving some of the best local Southern cuisine, this restaurant has a mouthwatering menu filled with local favorites.  Chef Kevin Callaghan uses fresh, local ingredients to highlight the true flavors of the region and you can enjoy your meal while dining on their outdoor patio.
Chapel Hill is a foodie paradise, where you can sample incredible cuisines from all over the world.  The best part is that all of these dining experiences are available right in our backyard.  Contact Shortbread Lofts today for a tour, and you can be enjoying all the fantastic culinary options our community has to offer!