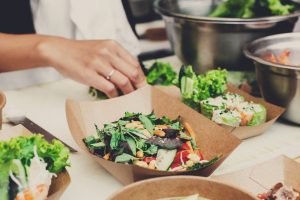 ---
September is a great month to get out and about in Chapel Hill to the many festivals, fairs, and end of summer celebrations.
Here is a look at several upcoming September events in the Chapel Hill area.
Bluegrass Festival at Moorefields
From 2 pm to 7 pm on September 8th the 5th annual Bluegrass Festival at Moorefields will take place in Hillsborough. Tickets are $15 per person and there will be food available for purchase on site. Come out and enjoy some traditionally inspired music on the porch of a historic home.
Concert on the Village Green
Coming up on September 9th is Chapel Hill's Concert on the Village Green. Tonight's performance will begin at 7 pm and will feature the incredibly talented Heart of Carolina Jazz Orchestra. Inspired by both old and new big-band swing, this group has produced more than 500 tunes.
After Hours Late Summer
On September 13th you can join your local community on the lawn of the Weaver Street Market in Carrboro for After Hours Late Summer. From 6 pm to 8 pm you can enjoy free live music by Rhonda Robichaux.
Hillsborough Hog Day
The 36th annual Hillsborough Hog Day will take place this year at River Park on September 14th and marks the county's largest and longest running festival. Come out and enjoy live music, contests, games, and a barbecue cook-off. Vendors will be selling handcrafted gifts like decor, crafts, folk art, jewelry, and furniture.
Curds and Crafts Festival
Cheese-lovers unite at the Cloth Mill in Hillsborough this year on September 16th to celebrate the Curds and Crafts Festival. From 1 pm to 6 pm, come out and sample unique cheeses and receive several goodies with your ticket purchase including: a souvenir glass, an insulated bag, a voucher towards an in-event purchase, and much more. Your ticket purchase will support the Rural Advancement Foundation International in Pittsboro.
Orange County Local Fest
Orange County's Local Fest is dedicated to small business and community relationships. Members of your neighborhood will be showcasing food, music, art, and much more that highlight and emphasize North Carolinian culture. Come out and enjoy the festival from 10 am to 6 pm on September 29th.
Carrboro Music Festival
This year marks Carrboro's 21st annual Music Festival on September 29th and 30th. The festival will begin at 1 pm on Carrboro Town Commons followed the next day by over 200 performances across nearly 30 venues in the triangle-area.
Contact us to learn more about living at Shortbread Lofts in Chapel Hill and to schedule a tour of community. You can follow our blog to keep up to date with upcoming events in our area.