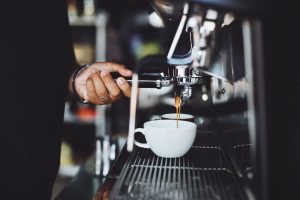 ---
While Starbucks is often the go-to for a quick caffeinated drink, sometimes it's nice to find a local spot to meet up with friends, read a book, or get work done. With artistic decor, locally-sourced treats, and gourmet beans, boutique coffee shops in Chapel Hill offer a great place to find a quiet spot to relax and indulge.
Here are a few worth trying:
Perennial Cafe
Perennial Cafe is located just a short walk from the campus of the University of North Carolina. With its exposed brick and light and airy decor, Perennial Cafe gives off a cool loft-style vibe. Delicious coffee, tea, and espresso are served seven days a week along with a few light bites that will satisfy any palate.
Caffé Driade
Just off the Bolin Creek Trail, Caffé Driade offers an enchanted wooded setting to relax and unwind. Open for over 20 years, Caffé Driade has perfected the ideal roast while also updating their offerings to include specialty drinks such as the Driade Shake, a delicious combination of espresso and ice cream. During the summer, Caffé Driade transforms its patio into a live music venue with a soft candlelit ambiance.
Bread & Butter
More than a standard coffee shop, Bread & Butter serves up a rotating menu of homemade pastries, cinnamon rolls, muffins, and scones. Of course, you can't have pastry without a great beverage and Bread & Butter offers some great Italian style espresso treats as well as traditional coffee offerings.
*Market Street Coffeehouse
With three different Chapel Hill locations to choose from, Market Street Coffeehouse prides itself on locally sourced products. In addition to a full array of coffee and espresso offerings, Market Street Coffeehouse also provides pastries and lighter fare options, including many that are vegan and gluten-free.
These are just a small sample of great spots to explore when you call Shortbread Lofts home. Feel free to contact us to get more information and to schedule a tour.