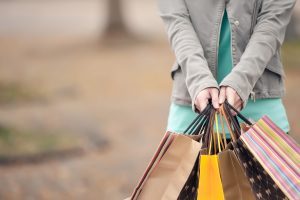 ---
Just nine minutes from Shortbread Lofts is the area's premier shopping destination.
We are talking about University Place, and it's a unique mix of national and best-in-class local retailers.
Highlights include:
Apparel/Accessories
Dina Porter - Dina Porter is a contemporary clothing and accessories gallery that features more than one hundred American designers. The store boasts that it offers fitted clothes that shoppers won't find in department stores. The friendly staff enjoys helping customers find the perfect outfit, and the selection includes jeans, skirts, and jackets.
Simply Silver - Simply Silver was founded by Alycea in 2002 as she wanted to achieve her dream of opening her own business. She's passionate about offering unique sterling silver pieces at affordable prices, and the selection includes pendants, bracelets, and earrings.
Kitchenware/Specialty Foods
Southern Season - Southern Season opened in 1975 and is the premier destination for specialty foods and gifts. With more than seventy thousand items, it's a food lover's paradise, and the store takes pride in offering distinctive products and a knowledgeable staff that provides an unparalleled atmosphere. Southern Season has been featured in numerous publications including Travel & Leisure, and shoppers find over 500 jams and jellies, 250 hot sauces, a wide assortment of fine chocolates, and so much more.
Kitchenworks - Kitchenworks has been a neighborhood kitchen store since 1984. The friendly staff offers product information as well as general cooking tips, and items include baking sheets, dinner plates, and coffee makers.
Entertainment
Silverspot Cinema - The Silverspot Cinemaoffers clean theaters that are complete with comfortable seats and plenty of leg room. It shows new Hollywood releases, and moviegoers can also enjoy concessions such as popcorn and chips served with fresh guacamole.
University Place is just one of the shopping destinations near our apartment community. If you are looking for a place to call home, please contact us to schedule a tour.