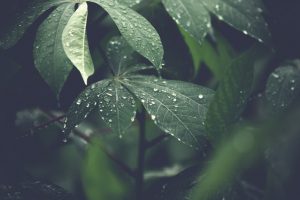 ---
Just ten minutes from Shortbread Lofts is a destination that's mission is to inspire appreciation and conservation of plants and to advance a sustainable relationship between people and nature.
We're talking about the North Carolina Botanical Garden, and it's known nationally for its conservation programs and educational collections.
Admission is always free, and gardens and natural areas include:
The Forest Theatre
The Forest Theatre is a stone amphitheater built into a hillside. The first drama was performed here in 1916 to celebrate the tercentenary of Shakespeare's death, and today, it's a favorite site for theatrical and musical performances.
Mountain Habitat Garden & Paul Green Cabin
The Mountain Habitat Garden is home to the cabin where playwright Paul Green did much of his writing on uses of native herbs. The structure is surrounded by an array of colorful flowers such as bluebells, flame azaleas, and tulips.
Coastal Plain and Sandhills Habitats
The garden states that the coastal plain and sandhills habitats represent the wide range of ecosystems present in the eastern part of the state. Highlights include pitcher plants, Venus' flytraps, and longleaf pines, and in the early months of the year, visitors can listen for chatty frogs called spring peepers.
Piedmont Nature Trails
The Piedmont Nature Trails opened in 1966, and they offer two miles of hiking through a typical North Carolina forest. Along the way, visitors see evergreen trees, shrubs, and colorful woodland wildflowers, and interpretive brochures are available at the start of the trail.
The North Carolina Botanical Garden is just one of the outdoor attractions that you can enjoy if you call our apartments in Chapel Hill home. Please contact us to schedule a tour where you can see our amenities firsthand.